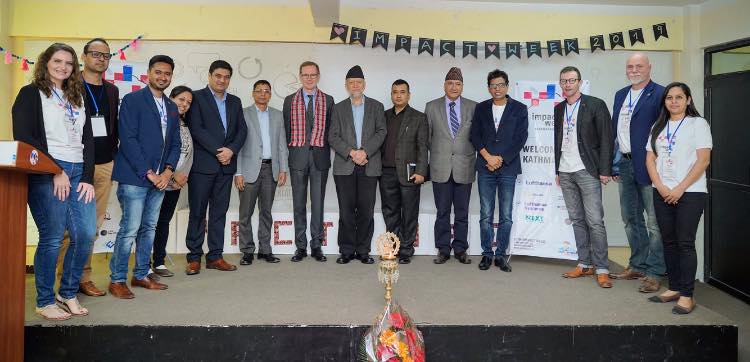 IMPACT WEEK; finally kick -off
Impact Week, entrepreneurship and innovation-focused non-profit program, has finally kicked-off in Kathmandu. It is hosted by King's College in collaboration with Lufthansa Airlines from 11th November to 14 November 2019.
The objective of this event is to empower problem solvers and promote human-centered design and collaboration to foster innovation, entrepreneurship, and inter company and intercultural exchange. It intends to create an army of 'Design Thinkers' and creative problem solvers who can develop solutions to local and global problems through innovative, people-centered approach.
The challenges addressed during the Impact Week will focus on six areas including, Agriculture, Tourism, Mobility, Arts & Culture, Health and Education. The six tracks will be mentored by the following local organizations respectively: Eco Himal Nepal, Nepal Tourism Board, Tootle, Kathmandu City Planning Commission, Hospital for Advanced Medicine & Surgery, and King's College.
Fore more detail, click here