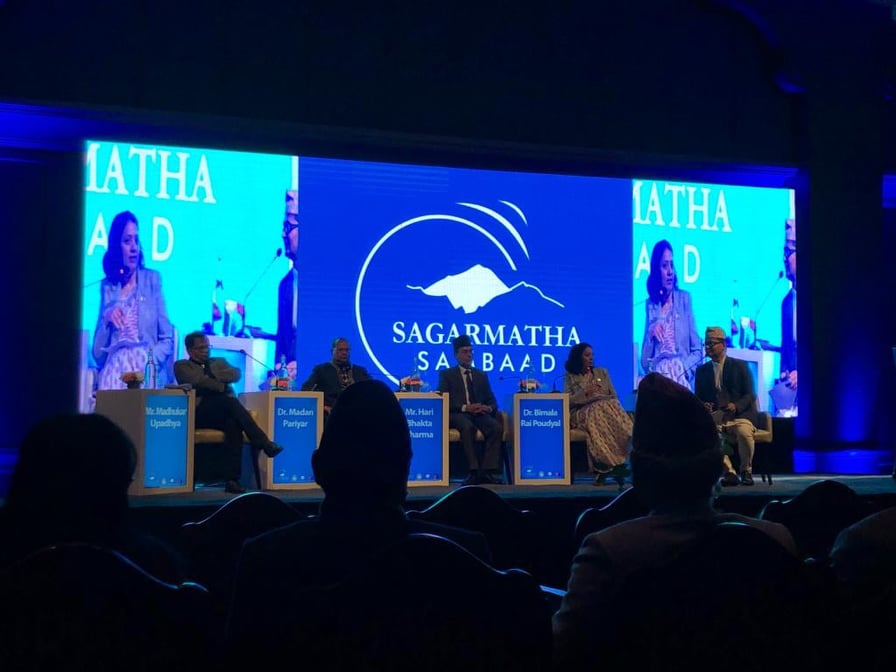 Sagarmatha Sambad
The national dialogue - Sagarmatha Rastriya Samba programme organised in Kathmandu on 9th February, 2020,Sunday as a preparatory of 'Sagarmatha Sambad, which is going to be organised from April 2 to 4, will focus on building linkage between Himalayan, coastal and island states, that have been grappling with climate change issues.
The theme of the event is 'Climate Change, Mountains and the Future of Humanity.'
On behalf of EcoHimal Nepal, Executive Director, Mr. Narayan Dhakal participated in the whole day event that was jointly organised by the Ministry of Foreign Affairs, Institute of Foreign Affairs and Policy Research Institute.
The national dialogue organized to gather inputs to prepare Nepal's position paper and materials to share with the global community during the main event.