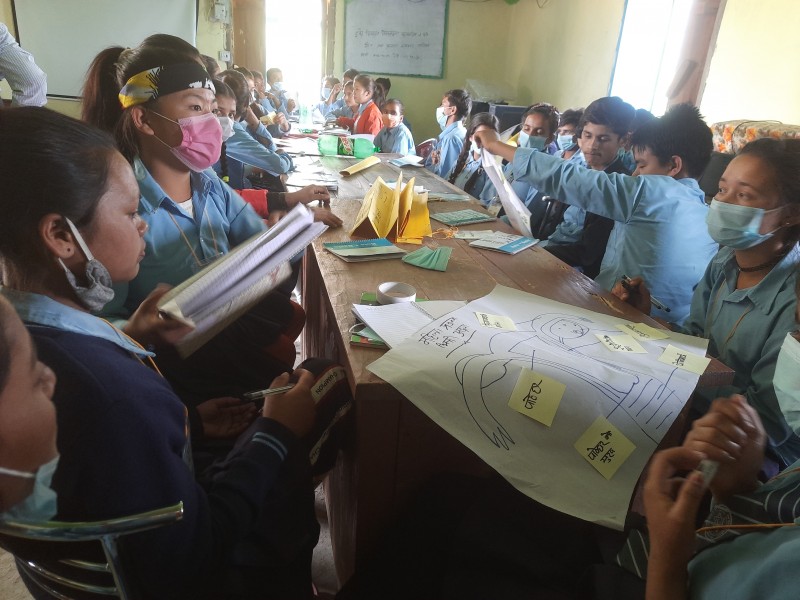 Access of School Going Adolescent Girls on SRH Education in Achham District
The project is under implementation in local schools of Turmakhand and Dhakari Rural Municpalities of Achham District, Province no 7, Far Western Region of Nepal in financial support of Province of Salzburg in cooperation with EcoHimal Austria
The project approaches a need of empowering adolescent girls, changing mindsets that are deeply rooted in patriarchal tradition and impeded with in poverty, cultural norms and lack of locally induced policies and plans against child marriage.
The project applies following strategies to motivate, mobilize and lobby among target groups and stakeholders in comprehensive sexuality education;
Empowering girls; improved leadership skills, self-confidence and decision making.
Mobilizing School management Committee (SMC), Parents Teachers Association (PTA) and teachers, to change attitudes, behaviors and norms related to Chaupadi, child marriage and gender equity.
Co-work with local government for effective enforcement of local plans to prevent Chaupadi, child marriage and sexual violence.